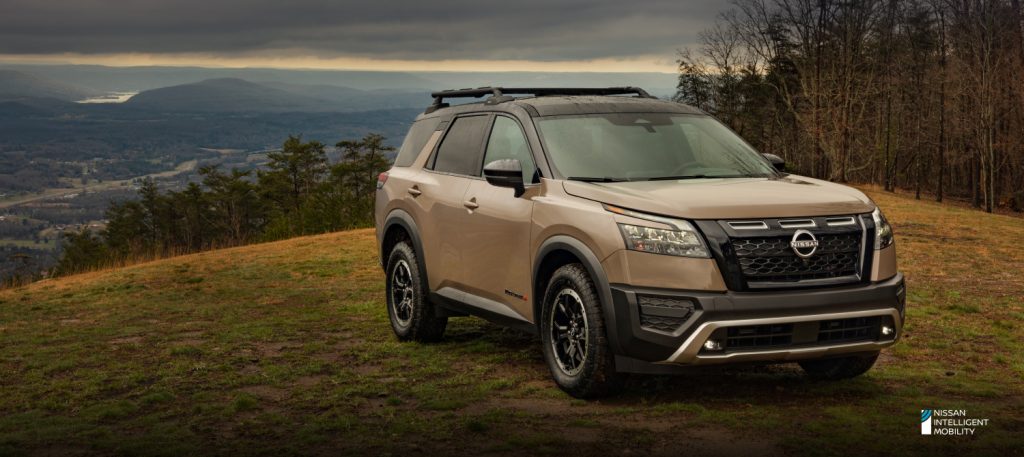 Nissan has harnessed the latest technology, propelling its line-up into the future with the most innovative driver assistance system yet. ProPILOT Assist combines Nissan's intelligent cruise control and steering tech to deliver a hands-on driving experience like none other. The advanced system even syncs with your navigation system to ensure you reach your destination safely and efficiently.
Read on to learn more about ProPILOT Assist – and to find out which Nissan vehicles come equipped with this future-focused technology!
Which Features Does ProPILOT Assist Include?
Nissan ProPILOT Assist offers a variety of features designed to enhance your driving experience. Utilizing forward-facing cameras, radar, sensors and advanced control modules, ProPILOT Assist enables the following functions:

Automatically adjusts to the posted speed limit

Maintains a safe distance between your vehicle and the one in front of you

Sets off visual and audible alarms if you take your hands off the steering wheel 

Stops and holds your Nissan in place during heavy traffic, then accelerates it back up to speed 

Slows down for off-ramps and tight corners

Brings your Nissan to a full stop if your hands are not on the wheel
Which Nissan Vehicles Have ProPILOT Assist?
ProPILOT Assist is available with many 2022 Nissan vehicles, like these!

2022 Pathfinder

2022 Rogue

2022 Rogue Sport

2022 Altima

2023 LEAF

All-new 2023 Ariya – available late fall!
The 2022 Nissan Pathfinder is a popular choice for local families, equipped with a power-packed 3.5-liter V6 engine and performance-enhancing drive modes! Plus, it comes with Nissan Safety Shield 360 – a suite of must-have features that includes Automatic Emergency Braking, Blind Spot Warning and more! It also offers top infotainment capabilities, with Apple CarPlay/Android Auto, a WiFi hotspot, and available head up display!
Despite its futuristic technology, ProPILOT Assist is incredibly easy to use.  
Step 1 - Press the ProPILOT Assist button.

Step 2 - Press "Set" when you reach your desired speed.

Step 3 - Set the desired distance between your vehicle and those around you. 
Next-Generation Safety with ProPILOT 2.0 
ProPILOT 2.0 takes the previous generation's technology one step further, giving drivers the option of hands-off single-lane driving and hands-on guided lane changing capabilities. Using radar and cameras, this system scans your surroundings and if you begin to drift from your lane, delivers a gentle nudge to guide you back in place. Nissan's all-new electric vehicle, the 2023 Nissan Ariya, will feature ProPILOT Assist 2.0 – along with top fuel economy. Stay tuned for more details on its debut!
Visit Nissan Of Orangeburg Today!
Find your new vehicle today, right here at locals' trusted Nissan dealership in Orangeburg! Our team is happy to help you find the perfect model, and to show you all that Nissan ProPILOT Assist has to offer! 
In addition to the hottest new Nissans, our inventory includes a great variety of certified pre-owned and used vehicles. Whether you're looking for a brand-new ride or a budget-friendly one, we've got you covered here at Nissan of Orangeburg!
We're proud to serve customers throughout the region, including Columbia, Cayce, Lexington and Orangeburg, SC. For premium service and huge selection, come see us today!